The Mausoleum is an area in the Mortuary Area. It can only be accessed via a portal (at X=600 Y=1025), to which Norochj in the Gathering Dust Bar provides the key as part of his quest.
The winding halls of the Mausoleum are lined with tombs, tucked in the walls and floors.
Inhabitants
Edit
The Mausoleum is ordinarily inhabited by spirits, in particular:
Now, it is also home to:
To view X, Y coordinates in-game, press L.
Click the map to enlarge it.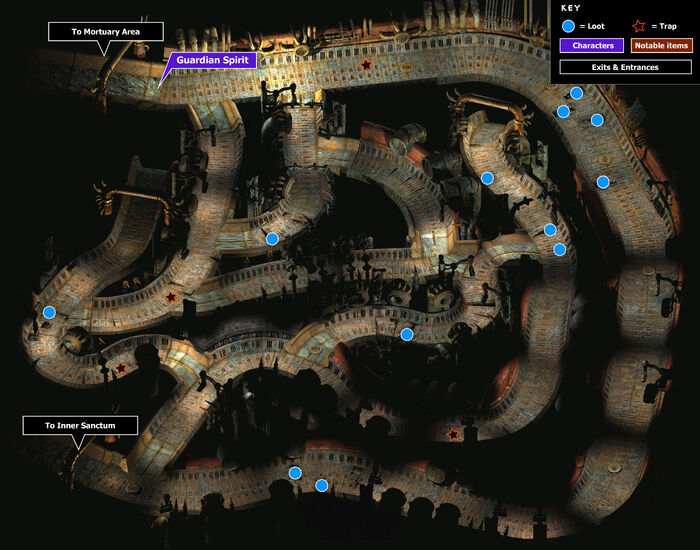 Experience
Edit
The experience to be gained in this area comes in two forms: kills and quests. See each individual character page for more detailed information on quests, conversations and combat stats.
OR:
There are a few items to be acquired in the Mausoleum:
In the inner Mausoleum, there are additional items on the lectern at (X=460 Y=500):
When killed, Strahan drops: