Pharod's Court is the King of rags' makeshift underground castle, where he supervises his collector minions.
To view X, Y coordinates in-game, press L.
Click the maps to enlarge them.
Pharod's Court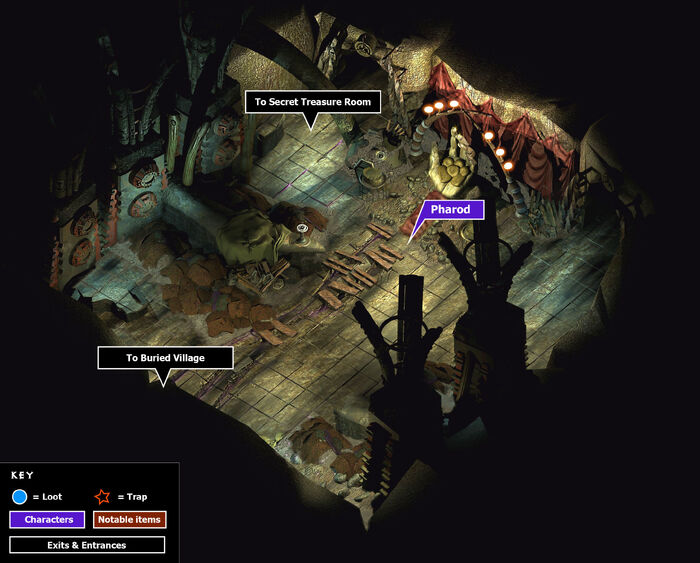 Secret Treasure Room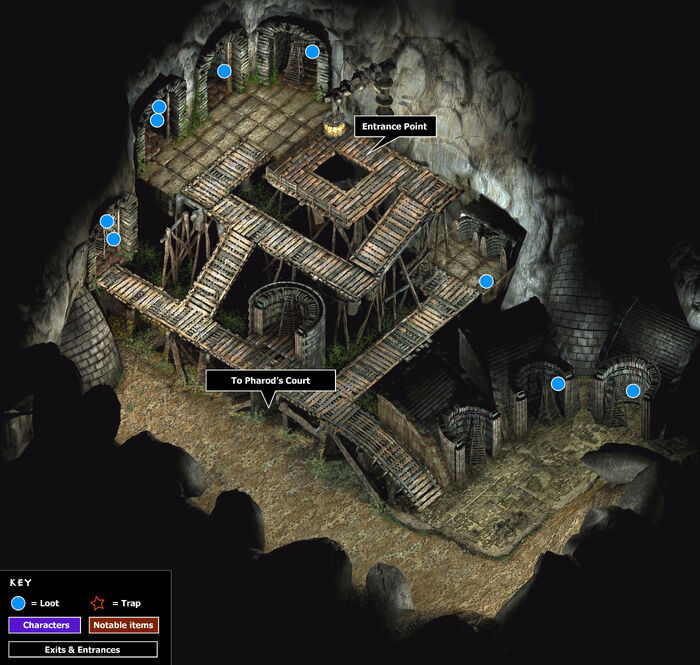 There are no items to be found in Pharod's Court initially, but after he dies, looting Pharod's corpse grants:
The following items can be found in his vault:
Shelf (X=880 Y=670)
Shelf (X=900 Y=600)
Shelf (X=1280 Y=400)
Shelf (X=1770 Y=300)
Shelf (X=660 Y=1340)
Shelf (X=650 Y=1230)
Table (X=2760 Y=1590)
Circular shelf (X=3585 Y=2200)
Circular shelf (X=3180 Y=2180)
Community content is available under
CC-BY-SA
unless otherwise noted.