Ragpicker's Square is one of the most dilapidated areas of the Hive, which is saying something. The slums of the square are often a contested territory between collector bosses.
To view X, Y coordinates in-game, press L.
Click the map to enlarge it.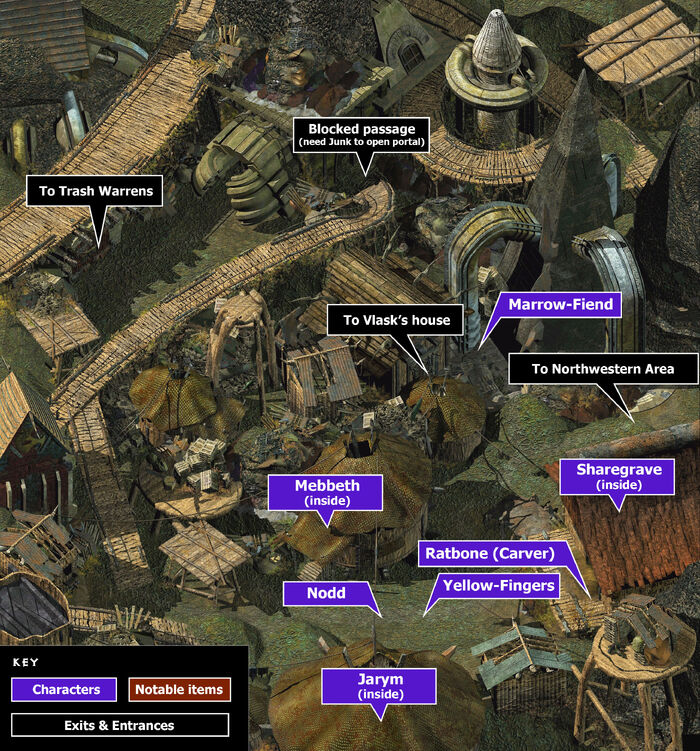 There are several opportunities to gain experience in Ragpicker's Square. See each individual character's page for more detailed information about quests and conversations.
Quests:
Old Mebbeth quests (to become a mage, should be done even if TNO won't remain a mage, for the experience):
1000 XP total for getting herbs from the seed.
500 XP for removing the branch on TNO's arm
0 to 750 XP for shaping the branch into a frame
1000 XP for getting rags from Giscorl
1000 Xp for getting the Tankard of Ink for Mebbeth
5000 XP for asking her all possible questions afterwards.
Community content is available under
CC-BY-SA
unless otherwise noted.